Rocket League
Freeware In English V 51.1052
Rocket League by Psyonix is an exhilarating pay-to-own game that combines the thrill of racing with the intense action of soccer. With blazing rockets propelling your car, the objective is to navigate the court and skillfully score goals while defending your own net. This game is not just about precision and strategy, but also about showcasing impressive tricks to outmaneuver and outwit your opponents.
Getting started with Rocket League is a breeze, thanks to a comprehensive tutorial that walks you through the controls. However, mastering the game requires practice and finesse, as executing dazzling tricks is a manual endeavor. What sets Rocket League apart is its unique roster of cars, each offering different handling capabilities and hitboxes. Some of the premium cars, like the iconic Batmobile, add a touch of trademarked flair to the game.
With a multitude of modes available, including the immensely popular multiplayer option, Rocket League ensures endless hours of entertainment. You can choose to engage in thrilling 1v1 matches or indulge in intense 4v4 battles. The sci-fi-inspired design of the game lends it a sleek and modern aesthetic, immersing players in an otherworldly experience.
For those craving customization, Rocket League offers a plethora of cosmetic options to beautify your car. While the game steers clear of a pay-to-play model, it still delivers stunning visuals, especially when played on high-resolution settings on PC.
While FIFA remains a titan in the football simulation genre, Rocket League dares to push boundaries and offers a refreshing take on sports gaming. In the realm of battle royale, while Fortnite attempts to do it all but falls short, Rocket League thrives by honing its unique concept and continually improving upon it.
The game's dedicated and passionate community ensures a lively multiplayer experience, with regular updates and captivating gameplay that keep players coming back for more. In this domain, Rocket League reigns supreme with little competition from other companies. Step into the electrifying world of Rocket League and join the ranks of those captivated by its addictive gameplay and unmatched excitement.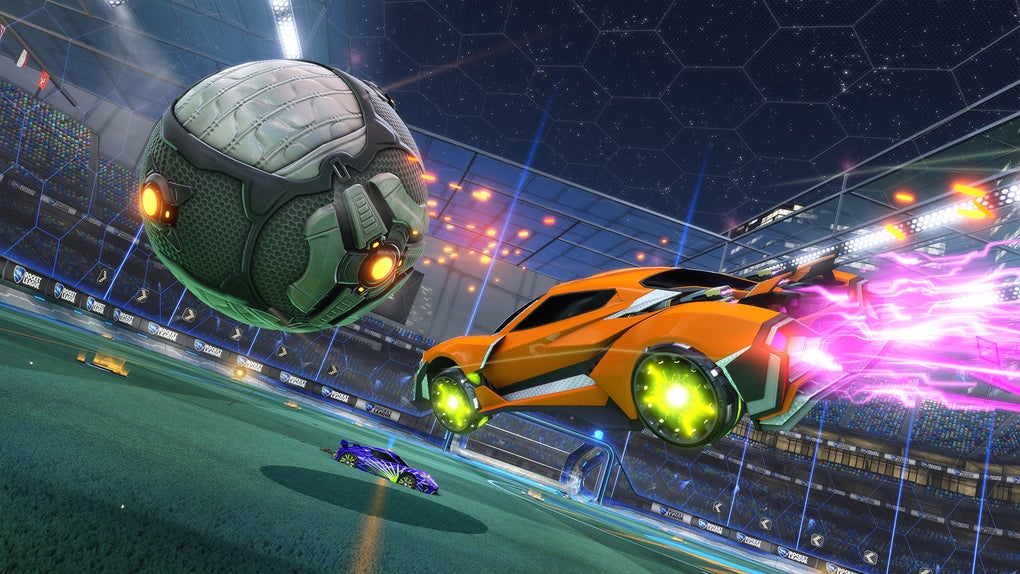 | | |
| --- | --- |
| Title: | Rocket League for Windows |
| Requirements: | Windows 11,Windows 10,Windows 7,Windows 8,Windows 8.1 |
| Available languages: | English,German,Spanish,French,Italian,Dutch,Portuguese |
| License: | Freeware |
| Date added: | Friday, June 28th 2019 |
| Users rating: | |
Thank you for your rating !
You have already rated this program. !
---