Championsheep Rally
Demo In English V 1.1
Championsheep Rally is an exciting and wacky arcade racing game that guarantees endless fun for the whole family. With its insane sheep and fast-paced gameplay, it's a must-play for racing enthusiasts of all ages.
In this game, you'll have the chance to become one of the rally's top drivers. But here's the twist - you'll be controlling adorable sheep instead of typical vehicles. Choose from a variety of eleven sheep, each with its own unique characteristics such as color, weight, speed, and stamina.
The controls are simple and intuitive, allowing you to easily dive into the action. And the gameplay offers a range of enjoyable variations, including the exciting "wolf devours the sheep" feature, which activates when nearby sheep are eliminated. You'll find endless entertainment in using sheep as targets, bait, traps, and more.
As you progress throughout the game, you'll earn money, experience points, and level up. This allows you to unlock new sheep for future races, adding even more excitement to your gameplay experience.
With its diverse levels and exhilarating "sector attacks" on sprawling maps, Championsheep Rally ensures that no race feels repetitive. Your main objective will be to collect as many target sheep as possible in each sector, providing you with a challenging yet rewarding adventure.
The controls are easy to learn and master, making Championsheep Rally accessible to both casual gamers and experienced racing game enthusiasts. So strap in, prepare for a wild ride, and become the champion of the crazy rally track in Championsheep Rally.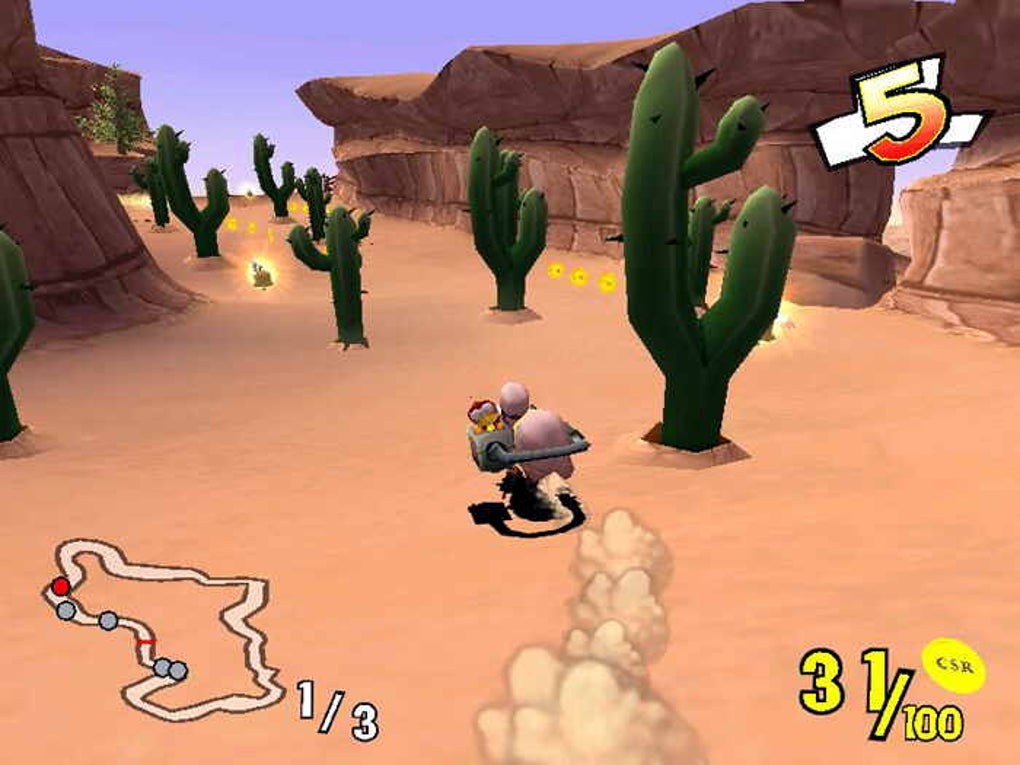 | | |
| --- | --- |
| Title: | Championsheep Rally for Windows |
| Requirements: | Windows 2000,Windows XP,Windows 98 SE,Windows 98,Windows ME |
| Available languages: | English,German,Spanish,French,Italian |
| License: | Demo |
| Date added: | Friday, June 28th 2019 |
| Users rating: | |
Thank you for your rating !
You have already rated this program. !
---