CrossCraze
Shareware In English V 3.02
CrossCraze is the ultimate crossword puzzle game that guarantees hours of fun and engagement. With customizable difficulty levels, diverse language options, and a variety of board layouts and styles, this game offers a captivating gaming experience for players of all skill levels.
Language plays no barrier in CrossCraze as it supports 8 different languages, including English, French, German, Spanish, Italian, Swedish, Dutch, and Danish. Players can fully immerse themselves in the game and enjoy a seamless gaming experience in their native language.
CrossCraze offers two exciting gameplay modes to suit different preferences. In "Classic" mode, players strategically place new letters on the board to form interlocking words, encouraging critical thinking and word combinations within a limited space. The "Tile Stacking" mode adds an extra level of excitement, allowing players to drop new tiles over old ones, creating more varied and complex word formations.
With 20 different board layouts and 4 styles to choose from, CrossCraze allows players to customize their gaming experience. Continuously enjoy fresh and challenging setups while adding a personal touch to the game's visuals.
Challenge players of all skill levels with the adjustable difficulty settings of the computer opponent. With 4 skill levels ranging from beginner to expert, CrossCraze is suitable for casual gamers and seasoned wordsmiths alike. Whether you seek a demanding mental challenge or a relaxing crossword experience, CrossCraze has you covered.
In addition to its exciting gameplay features, CrossCraze focuses on search engine optimization (SEO), aiming to improve online visibility and accessibility. This game is perfect for word enthusiasts and puzzle lovers seeking a challenging and cross-cultural gaming experience. Get ready to be entertained and keep coming back for more with CrossCraze.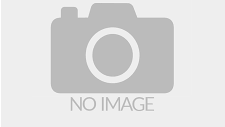 | | |
| --- | --- |
| Title: | CrossCraze for Windows |
| Requirements: | Windows desktop system or Android phone/tablet. |
| Available languages: | English,Danish,Dutch,French,German,Italian,Spanish,Swedish |
| License: | Shareware |
| Date added: | Friday, June 28th 2019 |
| Users rating: | |
Thank you for your rating !
You have already rated this program. !
---